Sometimes there might occur a situation when a player makes a purchase, but resources or items aren't added to their account. This is extremely rare, but it is possible.
Please, follow the steps below if you didn't receive purchased items:
1. Press the "Restore" button in the game settings.
2. Restart your game.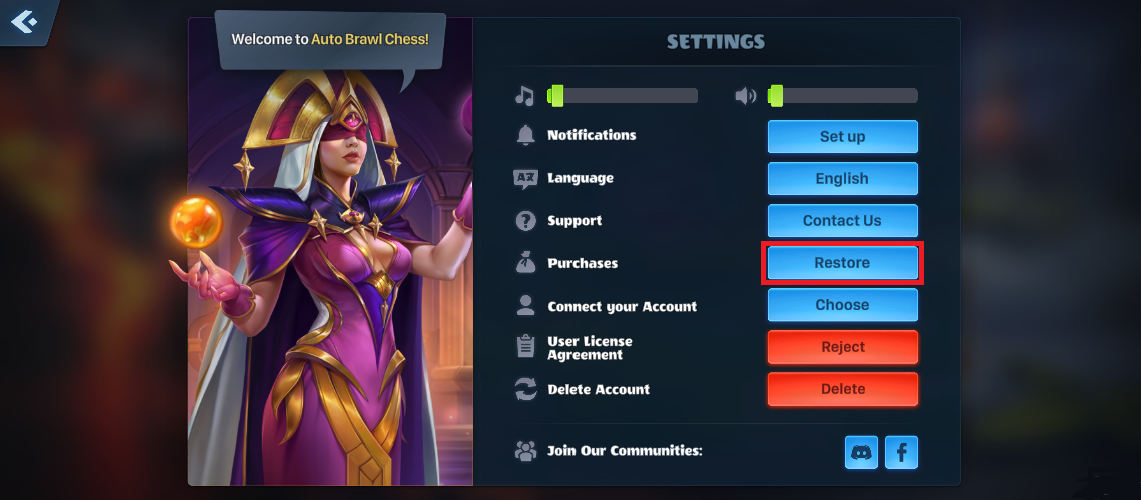 Please note that the purchase status check and reinitiation processes may take up to 24 hours to complete!

If the purchased items do not appear on your account in the course of 24 hours, please contact support and send us a screenshot of your purchase receipt with a transaction code.